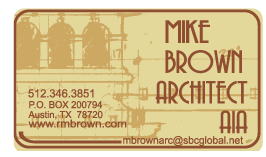 An architect serves as the owner's agent — head of a team of specialists (engineers, landscape architects, contractors, etc.), an architect's first obligation is to look out for the homeowner's interests. Architects' drawings and construction documents tell the contractor precisely what to build and set down exact requirements. They get bids for construction based on those same requirements. And, architects closely follow the contractor's work to make certain there are no unpleasant surprises, during construction or after completion.
What we charge for
We offer our clients three options with regard to contracting with us for architectural services. The first option calls for a fixed fee based on a cost per square foot. The second option is based on a standard hourly rate for services with an itemized estimate of the overall project provided prior to initiating the work. The last option involves a 6% commission based on the overall cost of construction. This option is a full-service option and includes essentially every aspect of construction including assistance in selecting a contractor and on-site progress reviews.
 Drawings and 3-D Renditions
To help you visualize what your future home will look like ahead of time, we will provide you with drawings and computer generated 3-D drawings by Revit.
 How we assess our fees
During the initial interview, a budget is established for the scope of the project along with a menu of the services required to properly affect completion of that particular project. A fee is can normally be predetermined once the criteria are established and agreed upon.
How we get paid
To proceed with a project, we require a retainer to be paid in concert with a signed contract that will include any and all estimates for the work to be provided. Payments for on-going work are normally carried out in three to four payments over the course of the overall project. Certain other aspects of our services and fees are described in the contract. Method of payments accepted:  Checks, Visa, Master/Card, Discover & PayPal.